At Home Retreat – Buddhist Practice and Transforming Racism Inside and Outside: A Retreat for White People
Donald Rothberg
April 27 - May 2, 2021
In this retreat, we will combine periods of silent practice with developing foundations for the internal and external transformation of racism and our relationship to whiteness—as an integral part of our spiritual practice. These foundations will include: (1) knowing in more depth and being inspired by the Buddha's revolutionary rejection of caste in the India of nearly 2600 years ago; (2) perspectives from core Buddhist wisdom teachings helpful for understanding and transforming race and racism; (3) knowing more deeply the origins and history of whiteness, race, racism, and multi-racial solidarity; (4) the centrality of mindfulness and heart practices like lovingkindness, compassion, forgiveness, and empathy, to investigate and transform our conditioning around race and whiteness; (5) grounding in ethical integrity and action, including wise speech; and (6) the importance of community, including both smaller communities that can be supportive home bases, relatively free of "shame and blame", for transformative practice, and the larger, emerging "beloved community."
The retreat will integrate sitting and walking meditation with talks, exercises, discussion, small groups, some further daily reading, and the identification of resources to work with after the retreat. Those attending the retreat will have the option of attending a six-session group which will begin meeting on a bi-weekly basis (every two weeks) immediately following the retreat, to continue the momentum of the retreat.
Donald is offering this retreat in honor and in the memory of his mother, Bernice, who dedicated many years of her life to working for racial justice and the eradication of poverty.
Prerequisite: One four-day or longer mindfulness retreat or permission of the instructor. The main aim of the prerequisite is to ensure that everyone has received and practiced for some time basic mindfulness (and if possible, lovingkindness) instructions; if you meet the spirit of the prerequisite and are interested, but haven't done a four-day or longer retreat, please inquire.
Click here to view the preliminary retreat schedule
---
For our 2021 at home retreats, three fee tiers are offered. Please choose the option that best fits your ability to give in this time. Any amount paid above the Base rate is a tax deductible contribution to Southern Dharma Retreat Center. Your confirmation email is your receipt for tax purposes.
We are deeply grateful for your support.
Registration fees do not include dana for the teacher. In the Buddhist tradition the teachings are offered freely and teachers are not paid for their offerings. They rely on dana contributions from students. Similarly, Southern Dharma keeps registration fees low to ensure the Dharma is accessible to all. Fees cover only a fraction of Southern Dharma's operating expenses. We appreciate your practice of generosity to continue the dissemination of the Dharma!
---
Southern Dharma is now offering 50% scholarship awards for BIPOC and young adults in addition to those with financial need. Indicate your interest in a scholarship during the registration process. More information available here.
This program is also eligible for Hemera Contemplative Fellowships! Apply here before registering.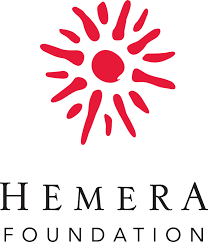 Teacher