At Home Retreat: Compassion Training for Difficult Times
Lama Kathy Wesley
July 1 - 4, 2021
We all have been on a journey this last year – trying to cope with political upheaval and pandemic, we are challenged at every turn and can find our spiritual resolve and patience wearing thin.
But what if we had a spiritual method that actually thrived on adversity – that reminded us of our basic goodness and allowed us to expand our naturally occurring love and compassion into a support system for ourselves and those we care for?
The Mind Training tradition of Serlingpa of Indonesia, systemetized by the great Indian Master Atisha in the 10th Century and brought by Tibetan masters to the West in the 20th Century can be that framework.
Beginning with a solid grounding in shamatha, this retreat will then branch out from mindfulness practice and see what other possibilities arise when we can sit with ourselves in silence and engage our situations with love.
Click here to view the preliminary retreat schedule.
The price and preliminary retreat schedule are for the at home version of this retreat.
---
For our 2021 at home retreats, three fee tiers are offered. Please choose the option that best fits your ability to give in this time. Any amount paid above the Base rate is a tax deductible contribution to Southern Dharma Retreat Center. Your confirmation email is your receipt for tax purposes.
We are deeply grateful for your support.
Registration fees do not include dana for the teacher. In the Buddhist tradition the teachings are offered freely and teachers are not paid for their offerings. They rely on dana contributions from students. Similarly, Southern Dharma keeps registration fees low to ensure the Dharma is accessible to all. Fees cover only a fraction of Southern Dharma's operating expenses. We appreciate your practice of generosity to continue the dissemination of the Dharma!
---
Southern Dharma is now offering 50% scholarship awards for BIPOC and young adults in addition to those with financial need. Indicate your interest in a scholarship during the registration process. More information available here.
This program is also eligible for Hemera Contemplative Fellowships! Apply here before registering.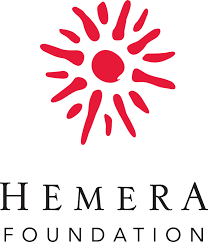 Teacher