Buddhism and the 12 Steps
Kevin Griffin
September 1 - 6, 2021
Registration opens Jul 1, 2021
Join us for a unique meditation retreat combining traditional Buddhist practices with Twelve Step work. Primarily conducted in silence, the retreat focuses on insight/mindfulness meditation, with additional interactive exercises, lecture, and meetings exploring ways that Buddhism and the Steps can complement each other. The emphasis will be on bringing mindfulness to all our activities, whether in formal meditation, movement, speaking, listening, or eating. Participants will practice Noble Silence outside of the interactive exercises and 12-Step-style meetings. All recovery paths are welcome, whether Twelve Step, Refuge Recovery, substance, process, or relationship-oriented. The intensive nature of the retreat allows for profound personal openings, insight, and transformation. The support of the community carries us through the sometimes challenging, sometimes inspiring elements of this deep inner work. A minimum of 30 days clean and sober is required for attendance.
---
For our 2021 at home retreats, three fee tiers are offered. Please choose the option that best fits your ability to give in this time. Any amount paid above the Base rate is a tax deductible contribution to Southern Dharma Retreat Center. Your confirmation email is your receipt for tax purposes.
We are deeply grateful for your support.
Registration fees do not include dana for the teacher. In the Buddhist tradition the teachings are offered freely and teachers are not paid for their offerings. They rely on dana contributions from students. Similarly, Southern Dharma keeps registration fees low to ensure the Dharma is accessible to all. Fees cover only a fraction of Southern Dharma's operating expenses. We appreciate your practice of generosity to continue the dissemination of the Dharma!
---
Southern Dharma is now offering 50% scholarship awards for BIPOC and young adults in addition to those with financial need. Indicate your interest in a scholarship during the registration process. More information available here.
This program is also eligible for Hemera Contemplative Fellowships! Apply here before registering.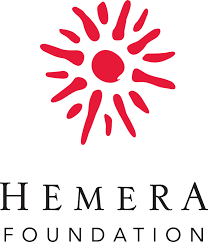 Teacher