We are no longer accepting applications at this time. Thank you for your interest!
Southern Dharma is seeking 1-3 individuals to join us on site between January and March. Winter residents are asked to commit to six weeks or longer of practice, personal time, and service to the Center.
Each winter resident will be expected to complete a personal project designed to benefit the Center and/or the Dharma, in addition to supporting ongoing residential community activities (cleaning, cooking, facilities maintenance, groundskeeping) in line with their physical capacities and skills. Experience in self-guided practice and community living are required.
There is no set fee for participation in this program, though dana will be gratefully accepted. Applications will be considered on a rolling basis.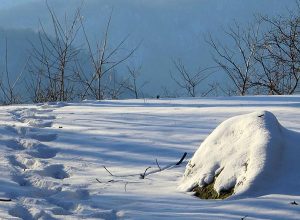 Ideal candidates for this opportunity will:
Be committed meditation practitioners

Be available to live on site at Southern Dharma for a minimum of 6 weeks between December 2020 and April 2021 (longer stays preferred)

Be offered free room and board for the duration of the residency

Choose a specific project of interest (either from the sample list or one's own creation) that benefits the Center or the Dharma, to work on for the duration of the residency

Sample project list:

Researching up-and-coming dharma teachers for future retreat teachers

Facilities/grounds projects - carpentry, grounds tending, etc. 

Kitchen projects - food preservation, improving meal prep and serving systems, etc.

Evaluating available racial justice-based curricula for sanghas and retreat centers

Plan to offer an average of ~10 hours per week focused on the selected project (though weekly hours may vary and cumulative hours will be considered)

Plan to offer an additional ~10 hours per week on community support, e.g. cooking, cleaning, snow clearing, etc. depending on their ability & interest
Interested in becoming one of Southern Dharma's first Winter Residents? Fill out the application
here
.