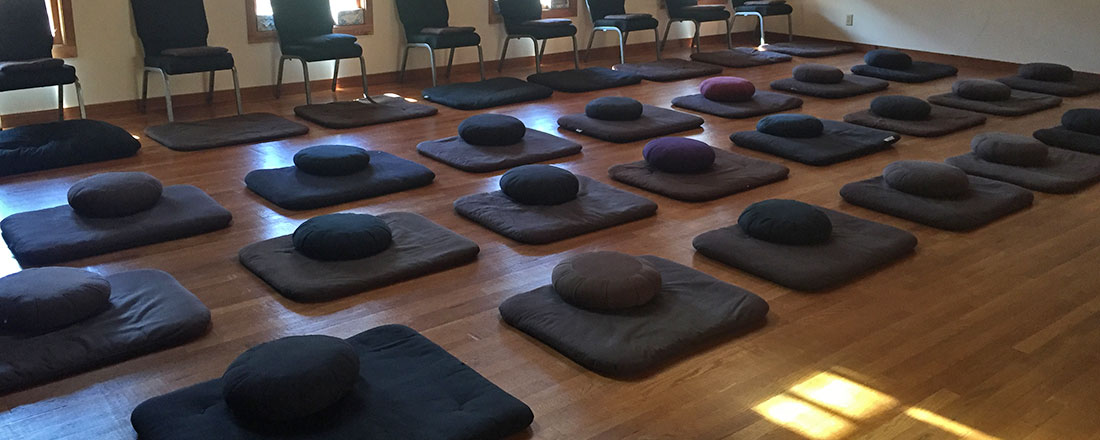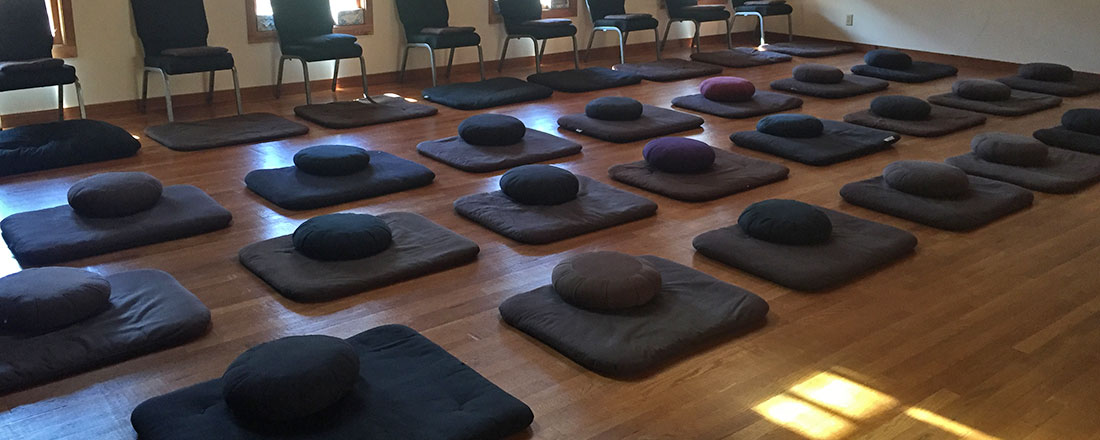 Southern Dharma is dedicated to promoting human flourishing.
Our Mission is to:
Provide a place of refuge and a sacred container for spiritual practices of Noble Silence, meditation, reflection, and mindful awareness
Provide practitioners from all backgrounds and at all levels, from beginner to advanced, with inspirational teachings and practices from Buddhist and related traditions
Serve as a resource for groups, teachers, and practitioners in the Southeast
Our Vision is to support those who seek wisdom, compassion, and awakening through direct experiences that lead to a transformation of heart and mind for the benefit of all beings.
Chair
David Heckel
Treasurer
Alan Young
Secretary
Brian Silva
Members
Smithson Mills
Carolyn Graham
Toby King
Cathy Cole
Board service at Southern Dharma Retreat Center is a wonderful way to practice the honored tradition of Dana, in support of the spiritual growth and well-being of others. Each year, retreat programs at Southern Dharma provide teachings and trainings to hundreds of people on their spiritual journeys. This would not be possible without our dedicated staff and board.
Board volunteers serve as stewards and guides for the Center in fulfilling its mission and vision. Members provide input on operations, programming, personnel and fiscal oversight.
Southern Dharma strives to ensure that board membership is reflective of the greater Dharma-focused community, with representation from diverse backgrounds and traditions.
In 2021, we are seeking to recruit several new board members, with a preference for women and people of color.
If you are interested in learning more about board service, please fill out and submit an interest form here and we will be in touch with you soon.
FAQs
What is the mission of Southern Dharma and its Board?
Our mission is to:
Provide a place of refuge and a sacred container for spiritual practices of Noble Silence, meditation, reflection, and mindful awareness
Provide practitioners from all backgrounds and at all levels, from beginner to advanced, with inspirational teachings and practices from Buddhist and related traditions
Serve as a resource for groups, teachers, and practitioners in the Southeast
Our Vision is to support those who seek wisdom, compassion, and awakening through direct experiences that lead to a transformation of heart and mind for the benefit of all beings.
How much time does being a board member involve?
The board meets three to four times a year. Our goal is to have 2 in-person meetings at the Retreat Center and 2 remote meetings via video conference. In addition to full board meetings, members serve on one or two standing committees that meet as needed, approximately every two months. The three committees are Programs and Communications, Facilities & Finance, and Governance. Committee meetings are held via videoconference, unless coinciding with a full board weekend at the Retreat Center. While the amount of time required can vary throughout the year, members should be able to offer about 8 hours per month.
Are board members compensated for expenses?
Board members may be reimbursed for transportation costs to attend in-person meetings. Food and lodging are provided whenever the board meets at the Retreat Center. As a gesture of appreciation for board service, members are given an allowance to attend one or more programs during the year.
Are there any requirements for board membership?
A sincere desire to serve is the only absolute prerequisite. An active contemplative practice, knowledge of Southern Dharma and prior meditation retreat experience are highly desired but not required. Board terms are for three years and are renewable.
Which skills are useful to be a board member?
We rely on a broad range of skills and abilities to do the work of an active and fully functioning board of directors. These include knowledge of human resources management, facilities maintenance, financial management, dharma-based teachings and retreat programming, and nonprofit organizational structure. The only requirement for board membership is a sincere desire to serve.
How is the board organized?
The board is comprised of a chair, vice chair, secretary, treasurer, program committee chairs, and regular board members. We use principles of dynamic governance in our decision making process. Learn more about dynamic governance here.[Link to Wikipedia entry https://en.wikipedia.org/wiki/Sociocracy]
What are the board's priorities?
Learn more about our strategic plan here.
Southern Dharma Staff
Executive Director
Sonia Marcus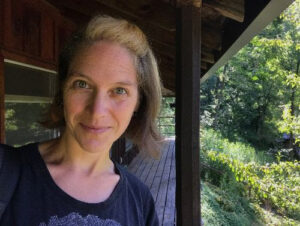 Sonia Marcus is currently serving as Southern Dharma's Executive Director after serving on the SDRC Board since 2018. A "Bhu-Jew" from New York City, Sonia led UNC Asheville's Office of Sustainability until December, 2019.
Housing & Dining Manager
Anthony Pranger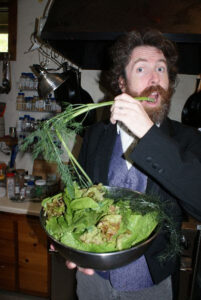 Anthony is a native Oklahoman who has lived with his family-of-choice in Western North Carolina for nearly eight years. Anthony's service at SDRC has been primarily Kitchen related, and he has served non-consecutively for a little over five years in that capacity. A student of Soto Zen, and other Buddhist and tribal wisdom traditions, Anthony enjoys writing, gardening, cooking, and playing games with his family.
Groundskeeper & Facilities Manager
Sam Chrisinger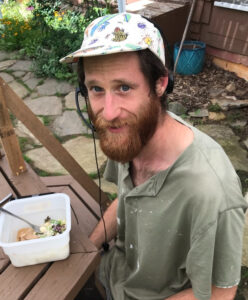 Sam is a software developer turned carpenter, woodworker, and bicycle mechanic— jack of many trades, master of none. Born in raised in Virginia, he has spent the past several years living in North Carolina (with the exception of a brief stint on the West coast). He enjoys playing clawhammer banjo, cooking, and spending time outside. Sam is currently serving as Interim Groundskeeper here at SDRC.
Housekeeper
Sami Walden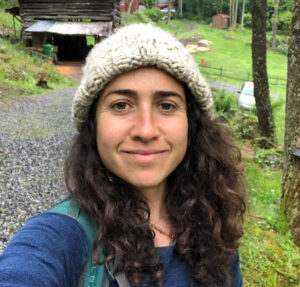 Sami is a bodyworker, poet, lover of dreams, myths and wild spaces. She is devoted to supporting others on their path towards awakening and is currently serving as the interim housekeeper at Southern Dharma.
Yogi Relations Coordinator
Emily Griffith Burke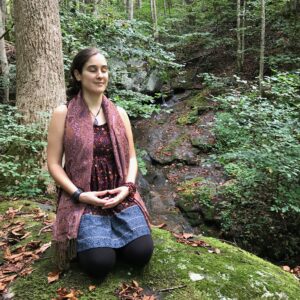 Emily (pronouns: she or they) joined Southern Dharma in September from Durham, NC where she has been practicing and guest-teaching with Triangle Insight Meditation Community. She also serves as a Sati School Teacher with the Mindful Families of Durham, and is the author of Buddhism for Kids: 40 Activities, Meditations, and Stories for Everyday Calm, Happiness, and Awareness (Rockridge Press, 2020). Find Emily at thepracticinghuman.com or email emily@southerndharma.org.
Communications Manager
Matthew O'Connell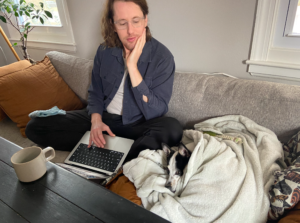 Matthew is a musician and web developer based in Raleigh, NC.  In early 2021, he joined the Southern Dharma staff as Communications Manager, where he hopes to help create simple and accessible online experiences for our retreatants and to eliminate barriers for first time retreatants.  On any given day you can find Matthew playing chess, designing musical synthesizers, or updating the Southern Dharma website.
Working at Southern Dharma
Southern Dharma Retreat Center is a rural mountainous retreat center, where staff and volunteers live and work together. Staff benefits include medical coverage, a monthly salary, two weeks of paid time off, housing, food and the opportunity to sit in on retreats. Staff support one another along the Path through spiritual community and friendship, operate and maintain the Center, provide for guests, and conduct retreats.
Southern Dharma is committed to creating an inclusive community of individuals of different backgrounds, gender identities, races, sexual orientations, abilities, and ages.
If you are interested in applying for a staff position and you have not sat a retreat at Southern Dharma, we ask that you visit the site either in person or virtually so that we can get to know one another. Please email info@southerndharma.org for more information about this option.
---
Staff Positions
Full-time, Residential, Salaried Position
House Manager
Starting Date:  Flexible start date between February 20th and March 15th, 2021
Compensation: $8.50 - $9.20 per hour, plus room and board (estimated value of $950 per month) and benefits as described below
Benefits: 
Full premium paid in group health insurance plan (Blue Cross Blue Shield NC); 

Paid Time Off (PTO): 15 days, plus Thanksgiving and 3 floating holidays per year; 

Participation in ongoing staff training opportunities;

One complimentary Southern Dharma retreat of up to 5 days per calendar year;

On the anniversary of each full year of service in a full-time staff position, employees are awarded $750.00 toward expenses associated with attending one pre-approved retreat at any location of their choosing;

Employees accrue ½ day of post-employment retreat time per month of employment.
Job Summary: The House Manager is responsible for overseeing the upkeep and management of Southern Dharma's living, eating, and practice spaces in all property owned by Southern Dharma Retreat Center, as well as serving as a primary contact for guests and teachers on site. This position is responsible for managing a program budget and supervising relevant part-time staff, long and short-term volunteers, in addition to outside contractors. The House Manager handles a variety of office-related and housekeeping tasks, assists in the smooth running of retreats, and participates as a member of Southern Dharma's residential staff community.
This individual must have superior communication and interpersonal skills, performing general office duties, welcoming guests as they arrive, overseeing the process from initial inquiry onward, informing guests about the center and volunteer opportunities. Our ideal candidate is an adaptable self-starter with the ability to take initiative, prioritize tasks and maintain strict confidentiality. This individual will also possess high attention to detail, strong computer skills and the ability to resolve issues in a timely manner.
Education: 
High school diploma or GED required

Bachelor's degree preferred 
Duties and Responsibilities:
Oversees housekeeping of Lodge, Meditation Hall, Teacher's Cottage, kutis (single cabins), and outdoor facilities to maintain cleanliness, comfort, and aesthetics

Manages the guest check-in and orientation process, including the preparation of registration packets

Assigns tasks and supervises volunteers during working meditation periods

Responds to yogi needs of hospitality, comfort, and safety via the message board during retreats

Oversees the preparation and serving of breakfast on retreat days

Picks up weekly food and other orders in Asheville by car (2 hours round trip)

Purchases and maintains adequate inventory of housekeeping items and supplies for the Meditation Hall including linens, cleaning supplies, paper products, over-the-counter medications, disposable toiletries, cushions and zabutons, benches, chairs, decor, unscented candles, low/no-smoke incense, and other altar/meditation supplies as needed

Assists in the operation of the office—e.g., with filing, record-keeping, and phone

Performs light duty maintenance tasks (e.g. changing light bulbs) 

Collaborates with other staff to propose and implement environmental sustainability measures to minimize harm, improve the quality of the experience for guests, and conserve resources.

Assists with all in-person and remote programs as needed
Required Knowledge, Skills, and Abilities:
Physically ability to operate cleaning equipment such as: vacuum cleaners, brooms, spray bottles

Proficiency in the Google suite applications (Google Drive, Mail, Docs, Sheets, Forms) in a collaborative work environment

Ability to track credit card/receipts and submit reports in a timely manner.

Excellent written and verbal communication skills – able to communicate clearly with a pleasant, warm, and personable demeanor, remaining patient even with difficult people 

Excellent organizational and time-management skills with ability to multitask 

Excellent follow-through and attention to detail 

Willingness to accept supervision and take direction when asked

Self-starter able to see what needs to be done and do it

Experience using standard kitchen equipment and preparing basic foods

Physically able to live and work in steep and rugged terrain in a rural Appalachian community

Good to excellent driving record
Preferred:
1-2 years experience working in a retreat center or other hospitality environment

Knowledge of environmentally friendly cleaning agents and procedures

Prior experience preparing simple meals for groups of 25-30

Working knowledge of any of the following platforms: WordPress, Retreat Guru, Neon

Volunteer management and special events planning skills and experience

Experience with conflict management approaches, including but not limited to NVC (Nonviolent Communication)
Other requirements:
Willing to work weekends (March - New Year's) 

Willing to work and live cooperatively with a small community of resident staff and participate in daily communal meditation practice

Must obtain a North Carolina driver's license within 30 days of employment

Must pass a criminal background check

Must have experience with personal meditation practice, Buddhist retreats, and contemplative spiritual practice
Physical demands: While performing the duties of this job, the employee is regularly required to stand, use hands to finger, handle or feel objects, tools, or controls, and reach with hands and arms. The employee frequently is required to climb or balance. The employee is occasionally required to walk, sit, stoop, kneel, crouch, or crawl, talk or hear, and taste or smell. The employee must occasionally lift and/or move up to 50 pounds. Specific vision abilities required by this job include close vision, distance vision, color vision, peripheral vision, depth perception, and the ability to adjust focus.
Work environment: Works in clean, well-lighted, heated and ventilated buildings. The employee occasionally works in high, precarious places and in outside weather conditions. The noise level in the work environment is usually low to moderate.
SDRC maintains a drug-free workplace in accordance with its General Policy.
All employees are subject to an introductory period of ninety days. At the end of ninety days each employee receives a performance review from their immediate supervisor. The result of this performance review will result in an end to the introductory period, an extension of the introductory period, or the termination of employment.
How to Apply:
Please send a resume, cover letter, and contact information for two (2) professional references and one (1) personal reference to info@southerndharma.org. Be sure to include information in your cover letter describing your relevant knowledge and skills, your experience living and working in community (if any), your spiritual path and meditation retreat experience, and any additional information about your background or identity that you would like us to know.
Part-time, Residential and Non-Residential
We have no positions available at this time.
The Practice Community at Southern Dharma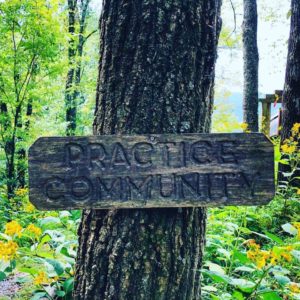 The Practice Community at Southern Dharma (PCSD) is an intentional sangha or practice community where individuals with a long-standing spiritual practice can live, retreat, study, and meditate with the support of others. Members of the community commit to gather at least four times each year, sitting twice daily when in residence together.
The PCSD is located adjacent to Southern Dharma Retreat Center and reflects Southern Dharma's founding purpose. Practice Community members share Southern Dharma's respect for all spiritual traditions and desire to live in harmony with others and with nature.
The PCSD is owned and governed by its members with a goal to support and strengthen Southern Dharma as a non-sectarian center practicing tolerance and respect for all spiritual traditions.
The Practice Community is organized as a North Carolina limited liability company (LLC).The LLC owns approximately 72 acres of land and consists of eight "holdings". Each holding consists of a cabin and has an equal ownership interest in the LLC, which also includes a community building used for meditation, meetings, shared meals, and laundry. Each cabin (except one, Elizabeth Kent's original cabin) has a full bathroom, kitchen, 2nd floor sleeping area, propane heat and electricity. The square footage totals 575 feet; 350 ft. on the ground floor, 175 ft. on the 2nd floor. The ground floor also includes a porch area. The cabins and community building can be seen along the road as one walks to the knoll on the Dharma Path.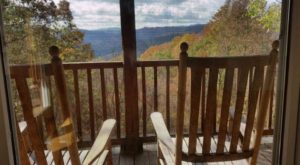 Members of the PCSD desire to live simply and quietly in community either part time or full time. There are single owners, couples and it is also possible for two (or more) people to co-own a holding, sharing costs and use of the cabin. As of September 2020, there are currently 2 holdings available, #430 and #500. If you are interested in learning more about the Practice Community and about current availability, for #500 contact Peggy DeBell at 828/275-4141 debellp@aol.com and for #430 contact Dorothy Meacham at 843/224-4598.
Cabin #500 is also available to rent short term for individual spiritual retreats. Please contact Peggy DeBell as indicated above for more information.
Our Story
Beginnings By Elizabeth Kent
The Question
We were transplants from the southeast, living and studying in San Francisco: I was learning the Iyengar method of hatha yoga instruction; Melinda Guyol was working towards a Master's degree in psychology and counseling. It was a time when spiritual truths seemed very real, and the human heart and mind capable of wondrous things. By 1978 I'd been in California for ten years, two to three in San Francisco at The Yoga Institute where, as a student, I helped start Yoga Journal magazine, assembling the first issues in someone's garage! By June of 1978, however, I found myself feeling the need to do something new; I was feeling a bit like a well-used sponge, soaking up ideas and squeezing them out again and again... for papers, tests and articles for the magazine. Rather suddenly, I wanted to leave California and find work "someplace in the Southeast" where I had spent the first years of my life. I was then forty-one.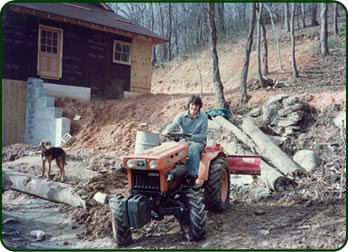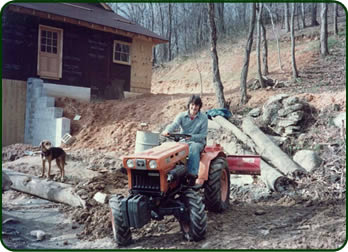 I relayed these feelings to my friend Melinda, who had lived in the Bay Area since the age of fifteen, but had been born in Knoxville. At 37, she was intrigued by the idea of returning to and exploring the region of her birth. So, in the summer of 1978, steeped in the spiritual idealism of the California seventies, we set out to find a niche for ourselves in the South.
The idea of a retreat center had often been tossed around with friends at dinner parties, and the name "Southern Dharma" had popped into my head one day as I was walking down the stairs of the house where I lived in San Francisco. But Southern Dharma was not by any means a well-defined vision when we embarked upon an exploratory trip to see where and what we could do.
Where to Start?
Opening a bookstore had been one of our many ideas, so we set out to visit a number of southern cities, to figure out which needed a bookstore, then to decide whether or not we wanted to live there. We visited friends and explored the need for bookstores in Pensacola, Birmingham, Atlanta, Savannah, Charlotte, Charleston, Columbia, Asheville, Greensboro, Durham, Raleigh, and Chapel Hill. Twelve cites and two months later, the sight of another bookstore began to make us feel slightly ill; plus we realized that every city we visited seemed to be amply blessed with booksellers. Most distressing, however, was the heat! It was hot in the Southeast, hot as a furnace everywhere we went — everywhere, that is, except in the mountains around Asheville, North Carolina, where we stayed at the Inn of Hot Springs.
So, we returned to the idea of a retreat center... a small retreat center somewhere in the cool mountains. At this point I wish I could say that one of us had a vision or heard voices directing us what to do next, but there was nothing so mystical about Southern Dharma's beginnings. We were simply two women looking for our destinies and hoping to find them someplace where it didn't get too hot.
Continuing to Look
We both wanted to work at something we believed in, something we felt was worthwhile and needed, and it seemed to us, in our own search for meaning, that few things were more needed than to uncover the intrinsic purity that we felt could be found at the center of the human heart. Providing a supportive environment and teachers to encourage such work seemed to us a worthwhile endeavor. We returned to California and spent the better part of the next three months defining our vision, writing down ideas, examining our own motives and resources and goals, talking to more people, and finally enlisting the service of a lawyer with experience in setting up non-profit foundations. On December 7, 1978, the Southern Dharma Foundation became a legal entity, initially a foundation, later a public charity, after it gained wider support.
The winter of 1978/79 found us back at the Inn of Hot Springs in very beautiful, very rural Madison County, riding around with real estate people, looking at the winter landscape, and falling in love with a different piece of property each time we went out. We looked at about twenty places before finding the one that met our increasingly refined criteria: rugged, remote, the sound of rushing water, a sunny exposure. The 140-acre farm on Hap Mountain in Spring Creek had it all — fields, forests, and ferns — everything that makes the mountains so alluring. The one thing it lacked was good access.
Going Forward
By late spring of 1979 we began a five-year frenzy of clearing land, building new buildings, remodeling old buildings, and "dressing up" (as our real estate man called it) the old logging road that led into the property. Making the road, or, more accurately in the beginning, the trail negotiable by any American automobile at the time required what today might be termed an extreme makeover. But those early days were a wonderful, energetic time of learning hundreds of new things: how to build from the ground up, how to put in a road and take care of it, how to capture a spring and build a stone wall. There were new and marvelous tools to learn about: chainsaws and table saws, planers and sanders, routers and lathes. We discovered the joy of bib overalls and LL Bean boots, watched our city cats become country cats, and raised a delightful black-and-tan hound dog we named Emma. There were tears and laughter and arguments and difficult decisions, and the satisfying feeling of good, hard work. At the end of those five formative years, there nestled in an upper valley of Hap Mountain a remodeled farmhouse with an expansive back deck; a workshop with a bedroom loft; a shored-up barn with a new extension; a tiny 9'x14' cabin, begun 75 or 80 years before which we finished with windows and a door and labeled "The Shack" along with a meditation hall large enough to accommodate 40 sitters; a 3,600 square-foot dorm playfully nicknamed the "dharmatory", and, finally, a new retreat cabin made out of 100-year-old chestnut beams and other "leftover" materials. Southern Dharma, once just a thought, then a bunch of words on paper, was now a living, breathing reality.
During this five-year building phase, we offered a limited number of programs. As word began to spread about the new retreat center being built in the mountains, interest grew, and increasing numbers of people started showing up and offering to help. So many people have given support and encouragement to this vision of a meditation center, this little jewel in the mountains, a place to study and to practice the dharma, a place to do the inner work that we all must do sooner or later. It is for this reason that Southern Dharma exists, and it is our hope that programs will continue to be offered that will help us to look at our thoughts, to understand the workings of our hearts and minds, and to realize, finally, what it means to be truly human.